Hello! This is my top ten podcasts in no particular order. It was so hard to pick 10 and actually the majority of my list is audiodramas, which is a surprise because I thought I listened to more true crime. But I do so love a good audiodrama. Can't go past it! Onto the list!
1. King Falls AM
This was my introduction to podcasts, recommended by a friend. It's a faux radio show where spooky things happen which the radio hosts try to solve. It's told all through their show though, which is a very interesting way of telling a story. It's intriguing and so funny. The show has people of the town call in and the story unfolds through call ins and talk between the hosts Sammy and Ben. I wish the episodes were more than bi-weekly but it's a great show and there's a lot to catch up on if you're new to the show! The show is very comforting and soothing for me. The production value is top notch and the acting is fantastic. You'll laugh, you'll cry, you'll scream in rage. All the good stuff an audiodrama brings out of you.
2. Hello From The Magic Tavern
This was also one of the first podcasts I binged. And they have a TON of episodes, they've been going 3 and a half years and still going strong so there was a lot of binging involved. This is more of a fantasy comedy where Arnie has fallen into a different dimension which is a high fantasy world. Wizards, Lords, Ladies, magic, scoundrels and all sorts of other shenanigans are found here. It's extremely funny and is always on the top of my playlist when new episodes are released.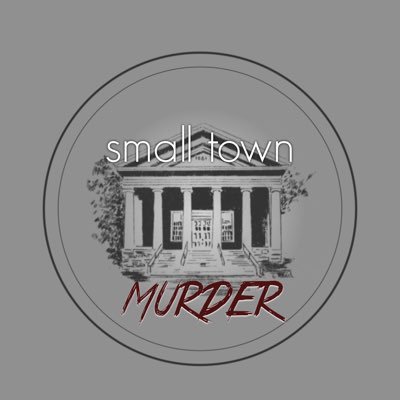 If you don't like comedy with your true crime then turn around right now. This show is hilarious. Each week the hosts Jimmy and James look at a murder from a small town, mostly in America but they've branched out a few times to other countries. You won't have heard of these murders. They don't do murders that are famous. They look for murders which are unknown and shine the spotlight on it. But in such a funny ass way. I've almost cried laughing at this show pretty much every week. They never take a break as well and they are the nicest guys!
4. Attention HellMart Shoppers!
This was a delightful find. It's about a shop that sits on top of a portal to hell. All sorts of creatures and supernatural beings come through that portal and some even work for the store. It's funny, imaginative and awesome. The production is amazing, the voice acting is wonderful and the story is engaging. It's incredibly weird and won't be for everyone's type of humour but it fits in with my humour very well so I love it.
This audiodrama is in it's 4th season and has survived so long for good reason. The story is amazing. It's based around people who have supernatural powers and the therapist they go to who knows they have powers. There's lots of intrigue and cloak and dagger stuff which makes it very interesting. It's all told through the recordings of either the therapist sessions or recordings made by other people which makes it interesting. This was also recommended to me and it's because it rocks. I can't say it enough, the story is SO interesting if you're into supernatural stuff. It's kind of like X Men but with therapy. Production is great! Voice actors are all amazing, they all kill at their characters.
This is a newer crime podcast but the two hosts, Alvin and Fran are great. They mostly deal with POC crimes, the crimes that don't usually get reported on because they don't involve white people. The two boys are funny and treat the victims with a lot of respect. They can tell a great story. They also have a fantastic segment now called Serial and Cereal where they watch a true crime documentary, watch it while eating a new to them cereal and report back. They let fans know which documentary they will be watching so we can watch too. Watching with them makes the episodes much more enjoyable but they're funny as all hell even without knowing the movie. The boys try to choose movies which are readily available for free which is always a plus. I can't say how much I love this podcast and the boys, they're natural storytellers and their chemistry is fantastic.
This is a new true crime podcast by two lawyers, Jessa and Nick. They do 'deep dives' into famous cases and explain exactly what happened and why certain decisions were made due to the laws. It's entirely fascinating even to someone who doesn't live in the same country as them. I now know more about the American legal system than I do of my own country! They are just so informative and you can tell they deeply care about the law. They're both defensive lawyers but have been on both sides of the bench. They care about the accused rights but also are absolutely, wonderfully supportive of victims. It's very interesting to hear the side of a defence lawyer because it's rare to hear things from their side. Much recommended!
Audiodramas round out my list guys, sorry for the true crime buffs! This series tells a different story every season. The first season was a great horror story, very creepy and told through recordings. It dealt with a kind of supernatural story on a cruise ship. So there's no escape! But the ending is a real shocker. The second season is more of a murder mystery set in a wild west setting and is about half way through. The writing on this show is phenomenal and it's both funny and intriguing. The mystery is interesting and the suspense is great. I love this show and get very excited when they drop new episodes.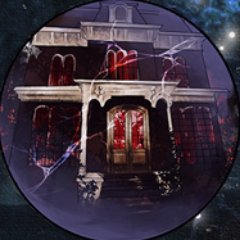 The first season of this was AWESOME. It's a locked room mystery! Well sort of. Everyone's in a house for a party and someone is killing them one by one throughout the night. It's riveting and wonderful and I loved it. I'm not sure what they plan to do for the second season but I can't wait to find out. This is a top production and even features Ru Paul as the fortune teller which made me happy. The production is great and the voice actors are wonderful. Everyone plays their part very well. This is definitely on my re-listen list!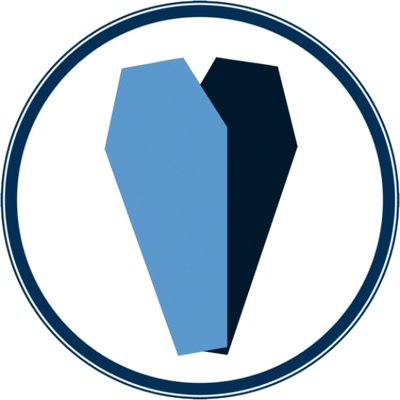 This is a story about a brother and sister team who run a funeral parlour when a new funeral parlour opens up across the street from them and gives them a run for their money. This is quirky, farcical and silly at times but it's perfect. The new season starts in late Feb so I'm super excited for that! Antigone (the sister) is my favourite character, she's just so sweet and nervous. She's much more comfortable with the cadavers than people. She stands out for me as the best of a wonderful lot of people! The audio production is again wonderful, fantastic vocal acting and a wonderful silly story. It's won awards apparently but I didn't know that, I just know it's a bloody good podcast.
Whew! Thanks to anyone who made it to the end of my list. Hopefully I've given you some new pods to listen to or some pods to re-listen to!
Lots of love,
Zimbellina